I got five of the best seats
in the shade
to watch Serena and Venus Williams play some other ladies. I had to fight some Americans for them but it was pretty much game over as soon as I saw them. I felt high and relaxed after that victory.
Serena has a more explosive game and displayed incredible flashes of aggression. You can tell that she is really
full on
.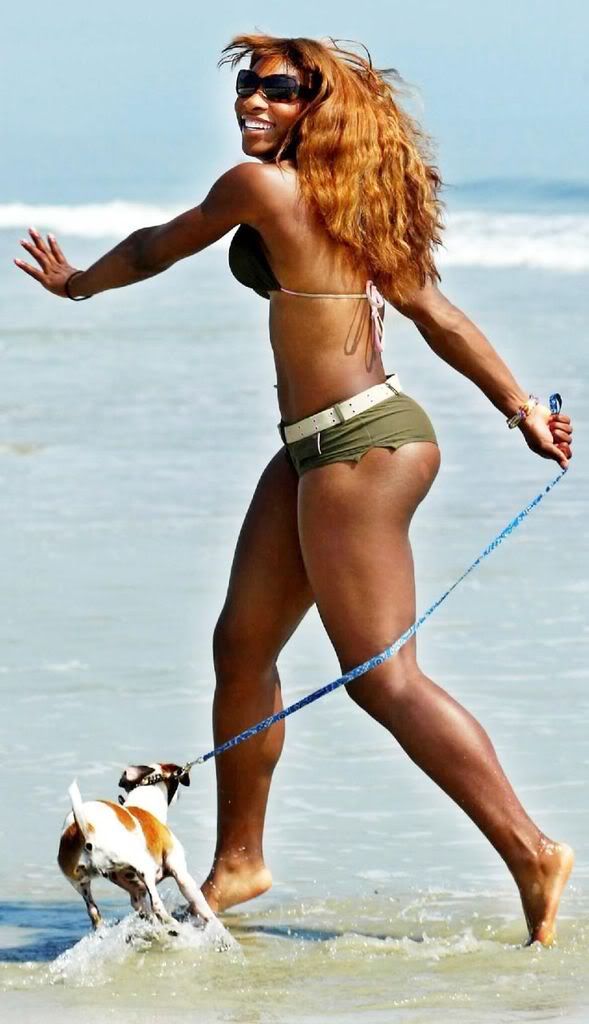 Venus is willowy and swept elegant shots that past their opponents . Venus had a really cute gold coloured halter neck tennis dress that showed off her lithe limbs and torso.
There was a streaker! He was wearing a blue wife beater singlet and nothing else. He did this funny drunken moonwalk across the court. No one chased him and he eventually sauntered off, leaving the arena abuzz.