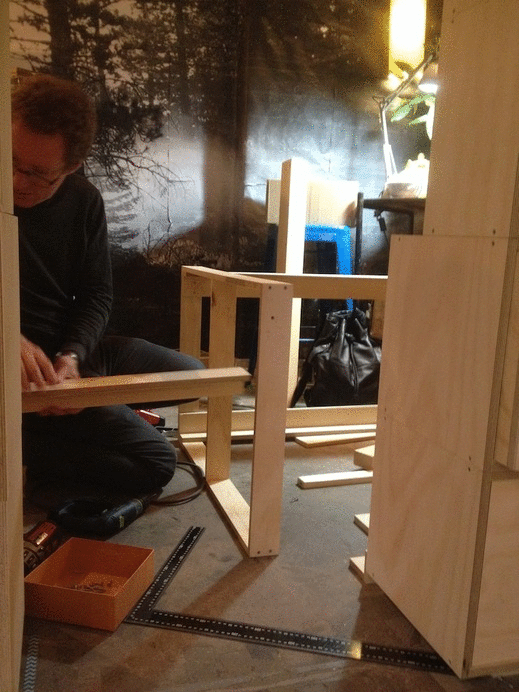 After 10 years we have decided to update the Corky Saint Clair interior. The infamous Corky Saint Clair Crystal Tree had to go. It was initially fun having the tree there but anyone over 5'6'' got tangled up in it.

Our newfitout eschews the maximalist aesthetic of the crystal tree and vintage jewellery cabinets for a cleaner, clearer look.

We have made a counter of plywood cubes that house and highlight our many jewellery collections.

The fit out was designed and made by artist Tim Sterling. We put in a lot of work designing and installing it but the shop is looking truly amazing!

All Done! The Corky Crew with our super sweet new plywood cube fit out. A thousand hugs to Tim, Sarah, Hannah, Ben and James for all your hard work.